New and reconditioned Pfiffner Hydromat rotary transfer machines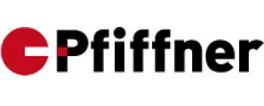 With our partner Pfiffner Deutschland GmbH, we not only organize your desired machine on the international market, but above all, with years of experience and sound technical know-how, we are unrivaled in the rebuilding and revision of rotary transfer machines.

But new Pfiffner rotary transfer machines are also indispensable for yield-oriented production in the high-volume sector. It doesn't always have to be a CNC multi-spindle machine. Let us find a manufacturing option for your parts together. We are looking forward to your contact.